Travel in Casablanca Travel offers a wide array of sightseeing opportunities. Consider booking a Private Tour with Travel Exploration Morocco, to guarantee your Casablanca Morocco Tour will be enriching. Our tours are led by expert licensed guides with a wealth of knowledge about historic Casablanca, it's Grand White Hassan II Mosque, Jewish Heritage sites along with it's exceptional Art Deco Architecture.    
Casablanca or more affectionately known as Casa has a population of 5.1 million and is now the largest city and port in Morocco. Casablanca is also the largest city in the Maghreb and the sixth largest city in the entire continent of Africa. Casablanca, the most famous name in Morocco Travel, is the economic capital. The area which is today Casablanca was settled by Berbers by at least the 7th century. Casablanca is the most European of Morocco's cities and is known as a huge metropolis where modernity and tradition co-exist.
Suggested Casablanca Top 7 Sites & Monuments To See On Your Casablanca Travel Morocco Experience:
1. Visit Parc de La Ligue Arabe, a huge garden with avenues lined with tall palm trees, ficus, arcades, pergolas andflower beds.
2. Take a stroll through the old medina and through Place Mohammed V and the Place des Nations Uniones, the main focal points of Ville Novelle, Casablanca's new town. With the help of Travel Exploration's Casablanca Travel Travel guide, move easily through the labyrinth of narrow streets lined withjewelers, barbers and artisans. See the squala, a fortified 18th century bastion.
4. Visit the art deco hotels, the eleven story Moretti apartment block and famous residential blocks: the Glaoui, the Bessonneau and the Asayag.
5. Lunch at one of the international restaurants by Casablanca's Port, the Corniche.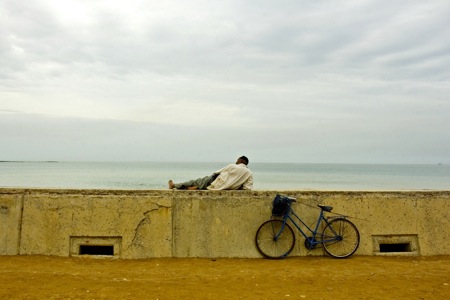 6. Visit the Mosque of Hassan II designed by the French architect Michel Pinseau. It is situated on a promontory looking out to the Atlantic, which can be seen through a gigantic glass floor with room for 25,000 worshippers.
7. Dinner and drinks at Rick's Café, run by an American expat, Kathy Kriger. Kriger single handedly restored one of Casablanca's historic Art Deco structures, (a riad) into one of the most sought after restaurants with a bar and roof top terraces. Created as a Morocco destination for Westerns who are avid fans of the film Casablanca and the era from which is it known this is the place to go for cocktails after a long day of site seeing.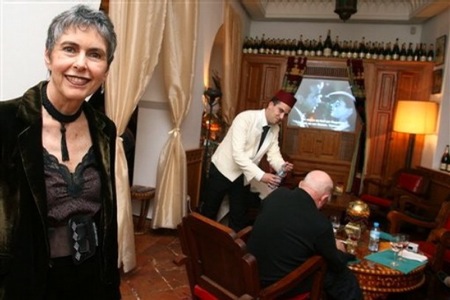 For more information about Casablanca Travel & Tours
For more information about Travel and Tours to Morocco plus highlights on Moroccan culture visit Morocco's Imperial Cities, Seaside Resorts,Sahara Desert, Berber villages, A Taste of Morocco, Magical Kasbahs, Ruins & Waterfalls, Absolute Morocco, The Best of Marrakech, Fes, and Ouarzazate.