The 16th Edition of the Fes Festival of World Sacred World Music will take place in Fes, Morocco from June 4th -12th, 2010. Travel Exploration Morocco offers a tour to the Fes Festival for 11 Days/ 10 Nights that includes the opportunity to visit the Best of Morocco while enjoying Music at the Fes Festival of World Sacred Music.
The Fes Festival of World Sacred Music Morocco Tour Itinerary gives Moroccan Travelers the opportunity to discover Morocco's Imperial Cities in a 4×4 on a Private Morocco Tour visiting Casablanca, Marrakech, Fes, Meknes and the Roman Ruins ofVolubilis while basking their ears in International World Music alongside Traditional and Contemporary Moroccan music traditions.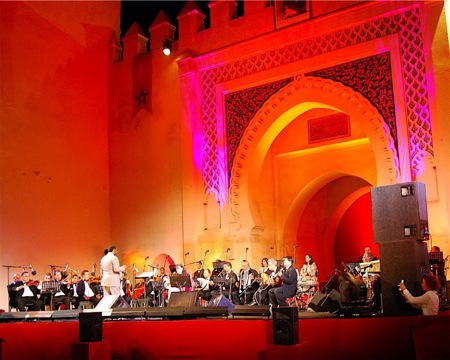 The Fès Festival of World Sacred Music is 9-day celebration held in June that takes place in the Imperial city of Fès. The Fès Festival has featured wide range of global musicians such as: Miriam Makeba, Ismael Lô, Mohamed Abdou, Tartit Women's Ensemble, Ghada Shbéïr, Sabah Fakrih, the Blind Boys of Alabama, Jan Garbarek and The Hilliard Ensemble and the Whirling Dervishes of Konya, Turkey. Performers like Youssou N'Dour, Ravi Shakar and Salif Keita have been juxtaposed with less known musical genres such as Japanese Gagaku, Indonesian Gamelan and folk music from Central Asia.
The Fes Festival of Sacred World Music Tour Includes:
► Intimate afternoon concerts at the Dar Batha Museum and its surrounding Andalusian gardens.
► Art, film exhibitions and poetry readings at the Dar Bartha Museum and other locations in Fès.
►A one-day excursion to the Roman ruins of Volubilis for a musical performance.
► Evening concerts at the Bab Makina Palace courtyard.
►Sufi nights: Sufi music rituals concerts that begin at midnight performed in the Dar Tazi gardens.
JOIN A FES FESTIVAL OF SACRED WORLD MUSIC GROUP TOUR OR VISIT FES ON A PRIVATE MOROCCO TOUR
FES FESTIVAL OF WORLD SACRED MUSIC – TOUR ITINERARY – 11 DAYS OF PURE AVENTURE
DAY 1:  CASABLANCA
►Start your morning off with coffee and baguettes at one of the cafès at Parc de La Ligue Arabe, a huge garden with avenues lined with tall palm trees, ficus, arcades, pergolas and flower beds. Visit Place Mohammed V and the Place des Nations Uniones, the main focal points of Ville Novelle,Casa's new town.
►Visit the famous residential blocks: the Glaoui, the Bessonneau and theAsayag. The Boulevard links Place des Nationes with the railway station and is the gateway to the central market. Continue a short way to the Avenue des Forces Royal, a commercial area that leads into the old medina. See the squala, a fortified 18th century bastion.
►Enjoy lunch at one of the international restaurants by Casa's port, the Corniche.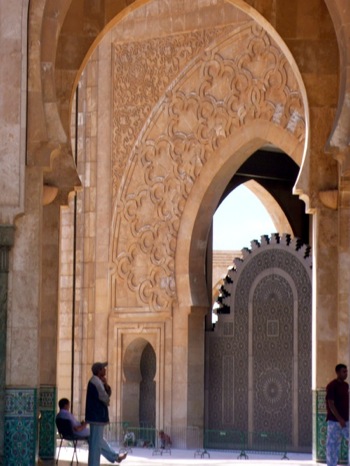 ►After lunch visit the Mosque of Hassan II. Casablanca is home to the Hassan II Mosque, designed by the French architectMichel Pinseau. It is situated on a promontory looking out to the Atlantic, which can be seen through a gigantic glass floor with room for 25,000 worshippers.A further 80,000 can be accommodated in the mosque's courtyard. Its minaret is the world's tallestat 210 meters. On Fridays, the Mosque of Hassan II is open to non-Muslims.
►After touring the Mosque of Hassan II, head over to the New Town of Casablanca also designed by the French architect Henri Prost. The main streets of the New Town (Ville Nouvelle in French) radiate south and east from Place des Nations Unies, where the main market of Anfa had been. Their style is a combination of Hispano-Mauresque and Art Deco styles. End the day with a visit to The Parc de la Ligue Arabe (formally called Lyautey) which is the city's largest public park. On its edge is situated the Cathedrale du Sacré Coeur, which is disused, but is a splendid example of Mauresque architecture.
►After touring Casa, take the road to Fès and arrive in the early evening and settle in at your hotel.
►Enjoy dinner at Le Maison Bleu, one of the most elegant Fassis restaurants with traditional music.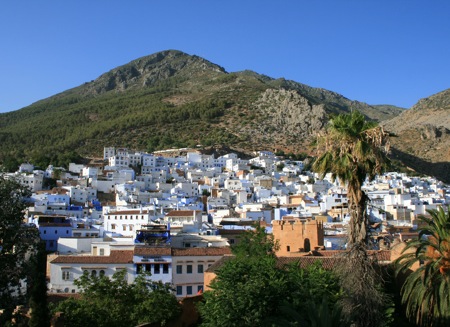 DAY 2:  FES – MOULAY IDRISS – VOLUBILIS
►After a traditional Moroccan breakfast travel on a two hour excursion outside of Fèsto explore the breathtaking archaeological site of Volubilis (Walili). Once occupied by the Romans, Volubilis has been recognized by UNESCO as a world heritage site and gained international acclaim when Martin Scorsese made it a feature location for his film, The Last Temptation of Christ. Begin your visit by discovering the fascinating Romanruins adorned with beautiful mosaics and colorful tiles depicting Roman mythology.
►The ruins are spread out across several acres and what remains visible is several fragments of wall, parts of massive columns, the capitol, the basilica and a triumphal arch. You can view how the Roman Empire transformed the original Carthaginian settlement into a typical Roman city complete with mansions, a town center, a triumphal arc and temples devoted to the Roman gods.
► Explore the sacred town filled with defensive walls, a monumental gate,koranic schools, fountains and a new dome for the mausoleum. While the Tomb of Moulay Idriss is closed to non-Muslims, from the terrace near the Mosque of Sidi Abdallah el Hajjam, you can see views of the town and the mausoleum.
►Enjoy light fare for lunch at the small café that sits just below the Volubilis ruins.
►Depart back to Fès where you will enjoy an evening Festival performance.
DAY 3: FES
►After a breakfast of Semolina break, fruit, coffee and fresh squeezed orange juice, your day will begin at the Merenid Tombs of Fès. Standing among olive trees and blue agaves, the 16th century elegant ruins of marble and epitaphs face a breathtaking view of the Fès. Visit the Musée des Armes.
►Next, enter the Fès el- Bali through the symmetrical horse shoe arches at Bab Boujeloud (The Blue Gate). Fès -el Bali, best characterized as a sea of rooftops embellished with minarets and domes, is too narrow for cars. Aside from walking, donkeys and mules are still the best way to travel within the cities old walls.
►Upon entering Rue Talaa Kebira, the main street in the medina, you will see lines of shops covered by canopies. Make your way to the Karaouiyine Mosque. Located in the Karaouiyine quarter, the Mosque is one of the oldest in the world and functioned as the first university in Morocco. After your visit, continue along the streets which will lead you to some of Fès' most important buildings including Dar el- Magana, a 14th centurywater clock and Zaouia el Tijaniya, containing the tomb of Ahmed el Tijani. Next we will visit the UNESCO recognized site, Fondouk el- Najjarine.
►Lunch within the medina at one of the fine Moroccan palace-restaurants that serve mezas (small plates of food) common among Fassis tradition. Enjoy mezas of Choukchouka salad, Zaalouk salad, Carrots with Cumin Seed, raisin and orange salad, cold radish, orange, and fennel Salad. The mezas are traditionally followed by the main meal which will include the option of a: Lamb, Prune, and Date Tagine, a Chicken Tagine with Olives and Preserved Lemons or a Vegetable Tagine. For desert you will be served with fruit/ or local Moroccan pastries along with Mint Tea.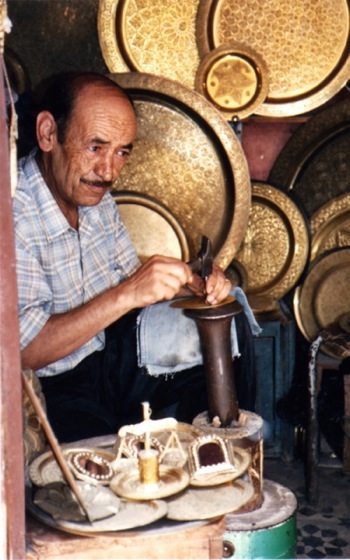 Within the medina, we will the following historical sites:
►Medersa Bou Inania: An (Islamic school) founded by Abu Inan Faris that is highly decorated from floor to ceiling. The medersa is one of the few religious places in Morocco that is accessible to non-Islamic tourists.
►Kairaouine Mosque: Morocco's second largest mosque was built by Fatima in 857. The Kairaouine Mosque became the home of the West's first university and the world's foremost center of learning at the beginning of the second millennium.
►University of Al-Karaouine: Founded in 859, this university is one of the leading spiritual and educational centers of the Muslim world and is considered the oldest continuously operating institution of higher learning in the world.
►Medersa el Attarin: A (Koranic school) that was named for local spice merchants known as attar. Founded by Sultan Abou Saïd in the 14th century as a students' dormitory, it is attached to the Kairaouine Mosque.
►Zaouia Moulay Idriss II: A zaouia (shrine) dedicated to and the tomb of Moulay Idriss II, who ruled Morocco from 807 to 828 and founded the city of Fès for the second time in 810.
►Dar Batha: A Hispano-Moorish palace dating from the end of the 19th century that houses admirable collections of traditional art from Fès.
DAY 4: FES – MEKNES
►After a breakfast begin your tour of Meknes at Bab Mansour. We will take the road from Fès to Meknès.
►We will stop and visit the Musée Dar Jamaï, a museum showing modern Moroccan arts, woodwork, ceramics, carpets, costumes, jewelry andmetalwork. Next, we will stop by Bou Inania Medersa to explore the beautifulKoranic school established by the Merinids in the 14th century. Opposite of the Medersa, is the Grand Mosque.
►Browse Rue de Souks, a street filled with hardware merchants (akarir), corn chandlers (bezzazine) and metalsmiths (haddadin). Next we will stop at the En-Nejjarine Mosque, a 12th century Almohad built structure. View the zellij tilework of the Bab el-Berdaïne gateway.
►Among the most impressive elements of this imperial city is the grand gate named after the architect, El-Mansour, a Christian renegade who converted to Islam. It was completed 5 years after Moulay Ismail's death, in 1732. The design of the gate plays with Almohad patterns. It has zellij mosaics of excellent quality. The marble columns were taken from the Roman ruins of Volubilis. The gate was finished after Moulay Ismail's death and is now used as an arts and crafts gallery with an entrance by the side gate.
►Lunch in the heart of the medina at Zitouna, a charming restaurant serving traditional Moroccan cuisine.
► Explore Dar el-Kebira, a fortified quarter that is known as the imperial city. Visit the palaces and mosques located within the heart of Ksar Dar el-Kebira, the heart of the Imperial city. Dar el-Keibra features a suite of three rooms, twelve columns and a sanctuary hosting the tyrannical sultan, the tombs are reminiscent of theSaadian Tombs in Marrakesh. Next, drive to see Koubba el-Khayatine and Habs Qara, an imperial pavilion that once received diplomats who came to negotiate the ransom of Christian prisoners. Continue on to see Dar el Makhzen, the "Palace of Labyrinths" and then to Bassin de l'Aguedal, a water tank built to supply water to the palace and imperial city. Before returning to Fès, we will visit the well known Haras de Meknès, the largest national stud that can accommodate up to two-hundred and thirty one horses. Created in 1912, Haras de Meknès promotes the best breeds of horses to be used during a fantasia or competitive horse races.
►Evening Fès Fèstival performance.
DAY 5: EXPLORE FES VILLE NOUVELLE
►After breakfast drive to Ville Nouvelle, the new town dating from the French Protectorate that lies south of Fès el Bali. Originally the shopping center was designed to accommodate westerners living in Morocco, however, today it is considered to be a modern Moroccan city.
►Have lunch in one of the out door cafes in Ville Nouvelle then explore the shops in the new town.
►In the morning, visitors can participate in round table discussions covering topics related to the theme of the Fèstival. In the afternoon, evening, and late at night, there are concerts given by performers arriving from every angle of the globe. The musical spectrum heard includes early European classical, Sufi ritual songs and trance music, Arab-Andalusian rhythms, a Bulgarian orthodox choir,Hindustani chants,Celtic sacred music, Christian Gospel, Swedish chamber choir, Pakistani Qawwali incantations, Egyptian madhi odes, flamenco-style Christian saeta, ancient Indian gwalior chants and Turkish whirling dervishes.
►Traditionally, the Festival's afternoon concerts take place by the Dar Batha Museum, which is set amidst a beautiful Andalusian garden and has a backdrop of the Atlas Mountains. During the evening concerts are held at the Bab Makina andPalace Boujeloud.  Every evening at midnight, there are free "Sufi Nights". These highly popular Sufi ritual trance performances are held at the Dar Tazi Palacegardens where Sufi brotherhoods like the Hamadcha, the Aissaoua and The Master Musicians of Jajouka perform while you relax on Berber rugs and sip mint tea.
DAY 6: FES- MOULAY YACOUB
►After breakfast drive to the hot springs of Moulay Yacoub. The springs of Moulay Yacoub are known for their healing powers. Located in a small, Berber village at the foothills of the Rif mountains Moulay Yacoub is a relaxing Spa excursion.
►Return to Fès for afternoon concerts.  Dinner at your hotel. Festival events. Sufi Nights at Dar Tazi Palace
DAY 7: FES – SEFROU – B'HALIL
►After breakfast, drive to the ancient Jewish city of Sefrou. This city predatesFès by one thousand years. Sefrou has played a large role as the last stop ofSubsaharan caravans transporting goods for the European markets.
►Visit the shrine of Sidi Lahcen Al Yussi a well venerated Sufi master considered to be the custodian of this ancient outpost.  Other Rabbi's Mausoleums and synagogues will also be part of this journey into antiquity.  On our way back to Fèswe will stop to visit the ancient Christian village of B'halilknown for its fascinating troglodytes (cave) dwellings. Evening:  Festival events. Sufi Nights at Dar Tazi Palace.
DAY 8: FES
►Visit the Andalucian part of the Fès Medina to discover the history of the Moors who immigrated to Morocco from Spain in the 13th century.
►Afternoon concerts at Dar Batha.  Evening: Closing ceremony of Fès Festival.
DAY 9: FES – KHENIFRA – MARRAKECH
►Depart Fès via Azrou and Khenifra across the Middle Atlas Mountains. Visit Berber villages, scenic views and local markets.
►Lunch in Khenifra. Dinner and accommodation in Marrakesh.
DAY 10:  BEST OF MARRAKECH GUIDED TOUR
►Depart from your hotel. Your introduction to Marrakesh will begin in the Medina, the old quarter of the Marrakesh. From here we will explore this historically charming area by foot. In Djemma el Fna, you will visit the famous 12th century Koutouba Mosque and its influential minaret.
►Explore the aromatic streets, taste the fresh squeeze orange juice and venture into the souks (shops) specializing in Berber carpets, silver jewelry, artisan workshops,handmade shoes, tanneries, etc.  Marrakesh is a city ofunderground channels built by the architects from Cordoba, Spain to provide water for the town and Palmery. We will drive to the Lower Medina to explore more of Marrakesh's secrets: El Mansour mosque, the sixteenth century Saadian Tombswith its stark towers, the ruined 16th century El Badhi palace, and the Mellahand the Jewish quarter.
►Enjoy a three- course lunch at one of Marrakesh most delectable restaurants. After lunch we will head north of the Mellah to visit the 19th centuryBahia palace, originally built for Si Moussa, a former slave who became King Moulay Hassan's chamberlain. The palace holds a courtyard and riads decorated with intricately carved stucco and Arabic architecture. Next we will visit the contemporary Moroccan Art Museum or Tiskiwin, a private museum dedicated to popular arts & crafts, a Spanish-Moroccan house, next door to Dar Si Said palace, a smaller version of the Bahia.
►Next we will visit the new city, French, Gueliz, the garden district, and then head to the Majorelle Gardens, a lush garden estate designed by Jacque Majorelle and maintained by Yves Saint Laurent. The Majorelle Garden is filled with colorful walkways, ponds, cactus and plants as well as a beautiful shop with hand-made goods. On our return to your hotel, we will pass by the La Mammounia Hotel Garden (where Alfred Hitchcock wrote the famous film The Birds)
DAY 11:  MARRAKECH– CASABLANCA
►Early morning transfer to Casablanca Airport. This ends your Fes Festival of Sacred World Music & Morocco Travel Tour.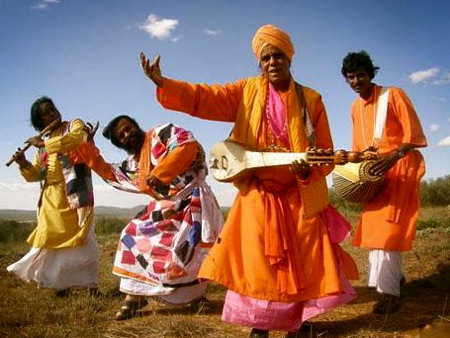 FES FESTIVAL OF WORLD SACRED MUSIC PROGRAM
2010
Fesi Festival of World Sacred Music Dates: June 4th -10th, 2010
June 4th
Bab Makina 20h30
Royal Ballet of Cambodia (Cambodia) The Legend of the Creation of the Khmer Kingdom
June 5th
Batha Museum 16h00
The Young Gotipuras Dancers (India) Ritual acrobatic dance from the temples of Orissa
Bab Makina 20h30
Ben Harper (USA) The roots of popular American music, from gospel to blues, from reggae to folk
June 6th
Batha Museum 16h00
hakila Saidi & the Rajab Suleiman Trio (Tanzania) The art of taraab in Swahili tradition
Bab Makina 20h30
Africa Spirit: The Sufi Ensemble Mtendeni Maulid (Zanzibar) and Les Maîtres Tambours (Burundi) Sufi ritual and sacred rhythm
June 7th
Batha Museum 16h00
Ahmed Essyad and the Accroche Note Ensemble (Morocco) Forbidden Voices: mystical poems of Hussain Mansour Al-Hallaj
A Night in the Medina 20h30
Various locations including the Batha Museum, Dar Tazi, Dar Mokri, Dar Adiyel and the Ben Danan Synagogue
Camille with Clément Ducol (France) God is Sound and Bach, Le Canon Perpétuel
The Constantinople Ensemble and Barbara Furtuna (Iran & France) Canti di a Terra
Ustad Gholam Hossain and his ensemble (Afghanistan) Sufi Chants and Robab Lute
Epi (Mongolia) Songs of the Steppe Nomads
Gülay Haçer Toruk (Turkey) Songs of Anatolia
Kiya and Ziya Tabassian (Iran) Sitar and Persian tombak
Musicians of the Nile (Egypt) Tanoura Sufi dance and song from Luxor
June 8th
Batha Museum 16h00
SamulNori Hanullim Ensemble (South Korea) Percussion and Sacred Dance of Korea
Bab Makina 20h30
Shahram Nazeri and the Rumi Ensemble (Iran) The Sufi poetry of Jalâl ud Dîn Rûmî
June 9th
Batha Museum 16h00
Parvathy Bâul (India) Mystical poetry of the Bauls of Bengal
Bab Makina 20h30
Jordi Savall  and the Hesperion XXI Ensemble (Spain) with guests from Morocco, Iraq, Greece, Israel, Galilee and Armenia Jerusalem, City of Heavenly Peace and Earthly Peace
June 10th
Batha Museum 10h00
Pandit Hariprasad Chaurasia (India) Morning ragas on a bansuri flute
Batha Museum 16h00
Bagdad-Jerusalem Ensemble (Israel & Iraq) Music of the Jewish tradition of Baghdad
Bab Makina 20h30
Sizero Tabla Experience (India & United Kingdom) Rhythmic India
June 11th
Batha Museum 16h00     
Dhafer Youssef and his Ensemble (Tunisia) Sufi Songs revisited
Bab Makina 20h30
Great Voices of Aleppo with Sabah Fakhri, Sheikh Habboush, Mustafa Hilal, Ahmad Azrak and Safwan Abid (Syria)
June 12th
Batha Museum 16h00
David Murray and the Gwo Ka Masters invite Archie Shepp (USA & Caribbean)
Bab Makina 20h30
Gospel Voices:
Part I: Sista Kee (USA)
Part II: The Blind Boys of Alabama (USA)

FES FESTIVAL ENCOUNTERS- FORUM
09h00 to 13h00 June 5th -9th at the Batha Museum in Fes
June 5th:  Journey to the Inside
June 6th: Journey into scripture
June 7th The pilgrimage
June 8th: Exile
June 9th:   The mythical journey
Plus: Discussions every evening from 18h00 to 20h00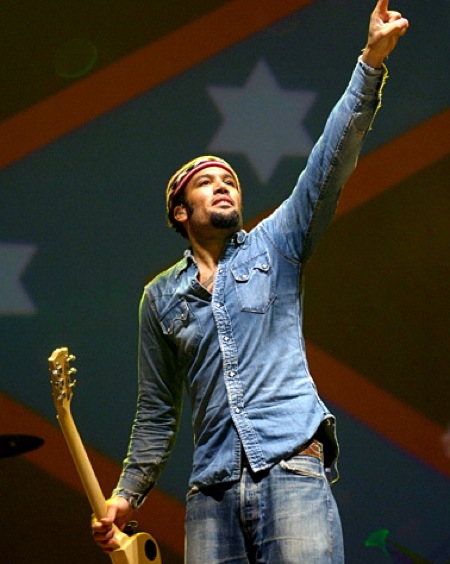 FES FESTIVAL IN THE CITY PROGRAM
June 5th -13th
– Concerts at 18h30 at Place Boujloud
– Concerts at 20h00 at Ait Skato
– Sufi Nights from 23h00 at Dar Tazi
– Educational activities for children and artistic workshops at 15h00 and at 18h00 at al Qods Complex and al Houria Complex
– Exhibitions at Batha Museum and at Dar Tazi
For more information about the Fes Festival of World Sacred Music or a Travel Exploration Morocco Group Tour
For more information about Travel and Tours to Morocco plus highlights on Moroccan culture visit Morocco's Imperial Cities, Seaside Resorts,Sahara Desert, Berber villages, A Taste of Morocco, Magical Kasbahs, Ruins & Waterfalls, Absolute Morocco, The Best of Marrakech, Fes, and Ouarzazate.
Travel Exploration specializes in Morocco Travel. We provide Tours and travel opportunities to Morocco for the independent traveler and tailor-made tours for families and groups with a distinctly unique flavor. From Morocco's Seven Imperial Cities, to the Magical Sahara Travel Exploration offers a captivating experience that will inspire you. At Travel Exploration we guarantee that you will discover the best of Morocco! Call Travel Exploration at 1 (800) 787-8806  or 1 (917)703-2078  and let's book a tour to Morocco for you today.
Fes, Fes Festival of Sacred World Music Tour, Fes Festival Tour, The 16th Edition of the Fes Festival of Sacred World Music, Fes Festival of World Sacred Music Tour, Fes Tour, Fes Historical Tour, Fes Festival Tour, Fes Morocco Tour, Fes UNESCO World Heritage Site, Fes Festival Group Tour, Fes Festival Private Tour, Batha Museum, Bab Makina, Morocco Travel, Tours to Morocco, Morocco Vacations, Morocco Holidays